PQLZ100N4 Torque Wrench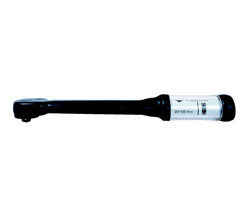 PQLZ100N4 Torque Wrench
Product Description
PQLZ100N4 Torque Wrench
Application

For electric car, battery and insulation.

Features

Withstand voltage: 1000V AC
Insulated wrench and driver prevent the electric shock accidents.
Suitable for electric car assembly, electrical wiring and connection for battery terminal.
Easy torque setting by graduation.

Specifications

Other insulated torque wrenches and drivers are supplied upon request.
Sockets are not insulated.