TM Torque Meter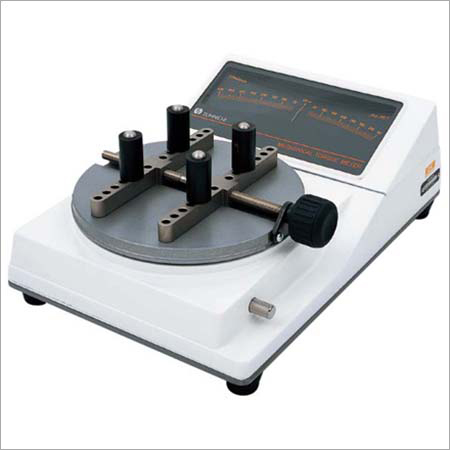 TM Torque Meter
Product Description
Analog version of TME model. Bi-directional operation.

Equipped with 4 poles that can change positions according to the objects shape and hold it firmly during testing.

No need to fix the tester on the table with bolts, which gives greater portability.

Models with -S is equipped with a memory pointer, which captures and indicates the peak torque.

With the optional calibration equipment, the torque tester can be calibrated at the customer side.

Certificate of CUD (Color Universal Design) acquired by CUDO (Color Universal Design Organization) for user-friendly design regardless of individual color vision difference (Color Blind Friendly Design).